This beachfront villa of 366 m2 is located on a plot of 74 perches at Riambel.

Situated in a beautiful and calm location, the villa offers a huge garden with a beautiful path leading you directly to a splendid beach, just a few steps away.



Call us on 5774 33 95 / 673 0050 to schedule a viewing.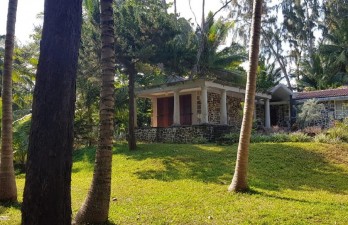 Square Meters Ltd
40a, Botanical Garden Street
74213 Curepipe

Phone: +230 673 0050

Salesman : Sales OFFICE Phone 673 0050
Main information:
Region: Riambel
Room(s): 0
Bedroom(s): 2
Bathroom(s): 1
Shower room(s): 0
Surfaces:
Usable area: 366 m²
Living space: 0 m²
Land: 3124 m²
Financial information:
Price: Rs 45.000.000

Detailed information
Exterior Features

: